Dear Friend,
we would like to share with you Issue no. 2 of our quarterly magazine
PROJECTS FOCUS
Updates and insights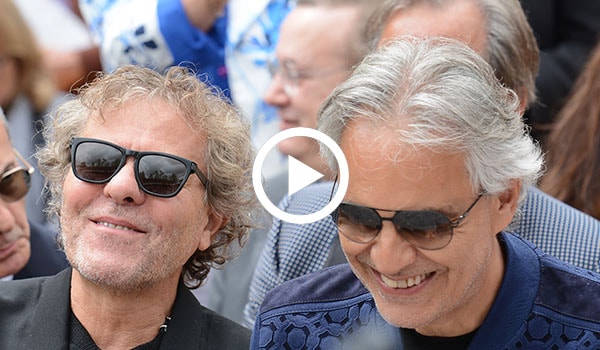 New school in Sarnano
On May 2nd at the presence of Andrea Bocelli and Renzo Rosso, respectively founders of the "Andrea Bocelli Foundation" and the "Only The Brave Foundation", the "Giacomo Leopardi" middle school in Sarnano was officially inaugurated. This achievement is the result of the commitment of the 2 philanthropic organizations (with the support of many companies that believed in the project) that in the record time of 150 days were able to rebuild the school hit by the earthquake exactly in same area where it used to be before...
READ MORE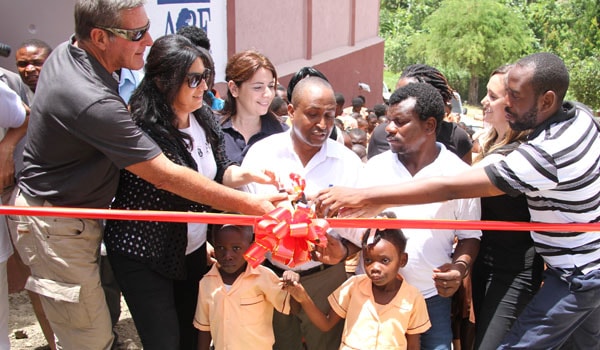 New school in Dame Marie – Haiti
A New School. A new hothouse of knowledge, emancipation, concrete hope of a better future for 400 children in Haiti. The Manitane school is located in Dame Marie, an corner of naturalistic paradise in the department of Grand'Anse, a distant part of the Hispaniola island that stretches towards Jamaica...
READ MORE
Founder's letter for Dame Marie
If I think of a school I think of a factory. The most precious one I can think of. And like a factory the school produces, even though it doesn't have all the noisy machineries or the puffing chimneys...
READ MORE
POINT OF VIEW

Authoritative protagonists of our times

Renzo Rosso (Diesel's Founder) and Arianna Alessi / OTB Foundation

I am extremely proud that thanks to the close cooperation between our two Foundations, we have been able to build the middle school with no wastes and within a very short time frame...

READ MORE

TO OUR SIDE

Testimonials and collaborations

Rebuilding after the earthquake

Today we have a new middle school, a state of the art building which is attracting to Sarnano many families. Today we celebrate the "ride" against time, an exciting adventure with amazing people...

READ MORE
ROUTES

Initiatives, news and events

 

Growing between the lines

On May 25-26 in Borgo La Bagnaia, next to world renowned figures of the publishing industry and some of the most influential personalities of the civil society, "Andrea Bocelli Foundation", in the person of its founder took part to the 10th Edition of "Crescere tra le righe"...

READ MORE

Teatro del Silenzio 2018

Save the date! This year "Andrea Bocelli Foundation" and "Teatro del Silenzio" pair again. The 13th Edition of the world famous summer music event, in our Founder's native town...

READ MORE

Talents under the Stars

Italian actor Pino Insegno and Italian singer (and ABF volunteer) Ilaria Della Bidia will present a night of music which will see on stage some of the most brilliant young artists of the international scene...

READ MORE

ABF Solidarity SMS Campaign 2018

The SMS Solidarity Campaign is back for the Celebrity Fight Night in Italy. The highlight of the 5th Edition of the International Philanthropic Marathon will be on Saturday September 8th at the Verona Arena...

READ MORE
| | |
| --- | --- |
| | Follow Us On: |