Dear Friend,
we are sharing the 4th edition of our quarterly magazine with you
PROJECTS FOCUS
Updates and insights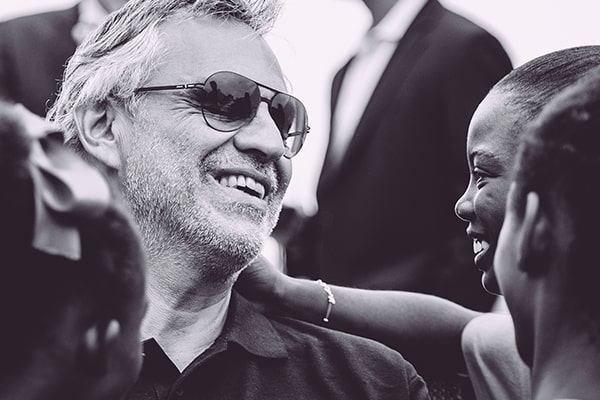 Founder's Letter for the Holidays
First and foremost, I am writing to you with the joy of being able to offer my sincerest wishes for a peaceful and Merry Christmas. This is a holiday that is near and dear to me, not only because of my religious beliefs but also because of its universal appeal, as it expresses – regardless of one's religion – a time of renewal and spiritual reflection for everyone...
READ MORE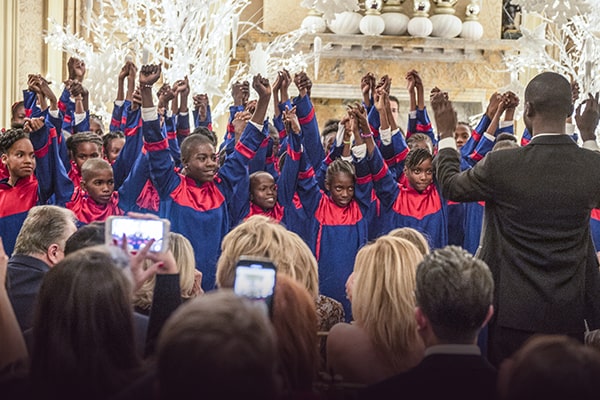 The "Voices of Haiti" Choir in Madison Square Garden in New York
The Christmas spent by the "Voices of Haiti in New York was a special one. A year after their last trip outside their country, a year in which they have continued to work hard and with discipline every Saturday, sharing their new goals and little exciting results, the young choristers have grabbed their backpacks and flown to New York...
READ MORE
POINT OF VIEW

Authoritative protagonists of our times

Interview with Laura Biancalani by Paolo Giordano.

The Voices of Haiti are looking towards the future. The "New York Mission" was another success for the "Voices of Haiti"...

READ MORE
ROUTES

Initiatives, news and events

 

The Cleveland Clinic in Miami and the Columbus Citizens Foundation in New York: ABF alongside our friends who support us

ABF and Andrea Bocelli also took part in a fundraising gala that was held at the Columbus Citizens Foundation in New York on December 10. The fundraising event was generously dedicated to support the programs of ABF and the Cleveland Clinic...

READ MORE

Charitable donations and e-cards: our Christmas fundraising campaign

ABF is launching a fundraising campaign for its educational projects in Italy and Haiti for Christmas 2018 too. Thanks to your generous donation, these funds guarantee access to education to almost 3,000 students...

READ MORE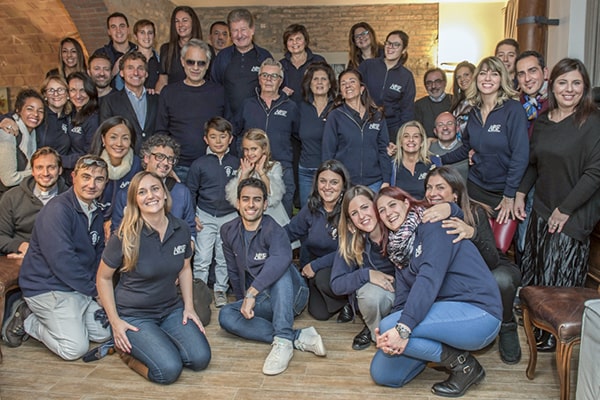 Being an ABF volunteer: time that creates opportunities!
Seven years on from when it was established, there are many people from all over the globe who have given of their time and the best of themselves to achieve the mission: Empowering people and communities. From the fundraising event organized every year during the Teatro del Silenzio in Lajatico, to the workshops in Pisa and Boston and at the Expo, to the missions in Italy and Haiti, to projects such as the Voices of Haiti in Italy or New York...
READ MORE
TO OUR SIDE

Testimonials and collaborations

Testimonial of Anna Perrone

As Maestro Bocelli says, "each one of us has the right to be able to improve ourselves" and that is what ABF represents for me...

READ MORE

Testimonial by Giovanni Baudone

I am convinced that there is a substantial difference between the following two words, which are normally held to be synonymous: charity and solidarity...

READ MORE

Testimonial by Giuliana Caliari

We do not live for ourselves alone. We give a little of our love to others and life feels much more rewarding...

READ MORE

Testimonial by Nicla Mannucci

Last May, it was extremely moving for me to be able to witness the inauguration of the school in Sarnano, thanks to the contributions of ABF...

READ MORE
| | |
| --- | --- |
| | Follow Us On: |