Dear Andrea,
we are sharing the 5th edition of our
quarterly magazine with you
PROJECTS FOCUS
Updates and insights
"The future is here", meeting with the children of Muccia
"But when are we going to see it?" 50 children, and us from ABF, and the mayor, the teachers and the technicians... 50 pink and blue smocks, as well as black ones for the older kids: all gathered around the renderings of their new school. They are the students of "E. De Amicis", crouched around the images of the project. "Right now they're laying the foundations so it will be a solid and earthquake-proof place – replies our president, Laura Biancalani, reassuring the impatient child – But when its sunny, when spring is here, these designs will become a reality, and you'll be able to touch it with your own hands"...
READ MORE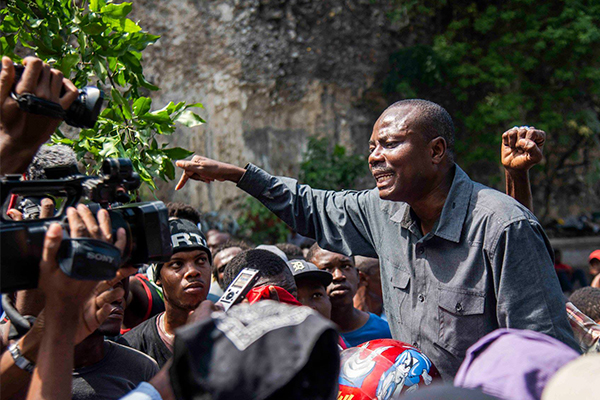 ABF in Haiti: our projects and the days of the uprising
Every mission planned by ABF sets a series of goals, before the implementation phase. No different from the project of an artist who is about to sculpt a form or paint a picture, this is the groundwork that is crucial for focusing our efforts and best achieving our intentions...
READ MORE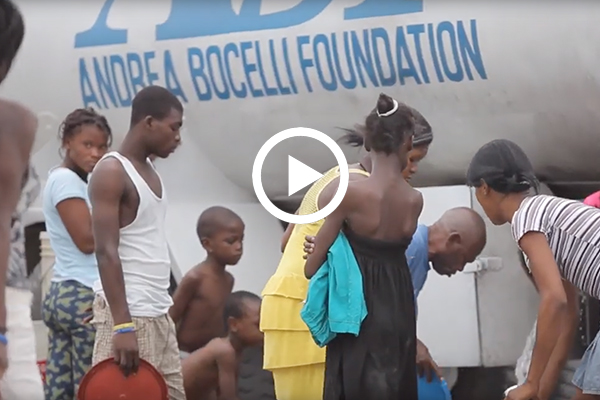 "Leaving no one behind" – World Water Day and the Water Truck project
The 2019 edition of World Water Day highlights a crucial theme that is summed up in its slogan "Leaving no one behind". It aims to emphasize the reasons why there are people who have been left behind, especially in sub-Saharan Africa, South-East Asia and Latin America, and how access to water and sanitation and the sustainable management of water resources can be the driving factors and bring about a real U-turn...
READ MORE
POINT OF VIEW

Authoritative protagonists of our times

Interview with the Mayor of Florence, Dario Nardella, by Paolo Giordano

I greatly appreciate the commitment that he, his wife Veronica and his Foundation give to social issues: here we have hosted Celebrity Fight Night in Italy ...

READ MORE
TO OUR SIDE

Testimonials and collaborations

The educational project of the Muccia school

The project for the new De Amicis School Complex in Muccia is focusing its utmost attention on safety and stability...

READ MORE
ROUTES

Initiatives, news and events

 

With you: our 2019 pre-tax donation campaign

For a million reasons, both tangible and heartfelt, bolstered by trust and the facts, make your donation to the Andrea Bocelli Foundation! Once again this year, ABF is boldly relaunching its "Con Te" fundraising campaign, which remains a vital tool for supporting the Foundation's projects within Italy and abroad...

READ MORE

Teatro del Silenzio: "Dinner for ABF"

Thursday, July 25, for the 14th edition of the concert and event "Ali di libertà" ("Wings of Freedom"), the Foundation is organizing a promotional and fundraising campaign to support ABF's projects in Italy and abroad...

READ MORE

The Music Festival in Sarnano

Festive and creative, the full-day event, entitled "Si – Fa Musica Insieme" (Yes – Let's Make Music Together), is held on May 13, both inside and outside of the school that was donated to the local administration by the "Andrea Bocelli Foundation" and "Only the Brave Foundation"...

READ MORE
 
| | |
| --- | --- |
| | Follow Us On: |